Paul Raymond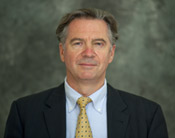 Paul is the Principal of RALLY Consulting with over 25 years experience in management and human resource consulting within South Australia.  Paul has been working alongside many South Australian energy, mining, retail and commercial companies. Through his knowledge and skills in mediation and occupational health, Paul has been involved with local government and state government departments. 

Paul is adept at providing assessments and interventions to find solutions within business and government organisations.

Paul's previous experience involved research and consulting services in some of the states "cutting edge" family and youth treatment clinics. His clinical abilities and critical response, knowledge and management were utilised as the Executive Officer of the Victims of Crime Service.


Paul is an experienced trainer, developing and delivering training to the private and public sector in the areas of vocational rehabilitation, workers compensation and conflict resolution.  Paul's goal is to find durable and real solutions in workplaces.  He has a resilient and down to earth approach which has been moulded by his involvement in counselling, human resource management, mediation and in workers rehabilitation.

Paul is recognised as the Consultant you call when management want to achieve the best results and durable outcomes.